WHERE TO PARK:
We love being a church in downtown Knoxville for a million reasons - but we know parking can sometimes be a challenge! Since life is already a challenge at times (especially before the coffee hits), let's go ahead and take the guesswork out of parking. Here's where you can park on any given Sunday morning at The Point!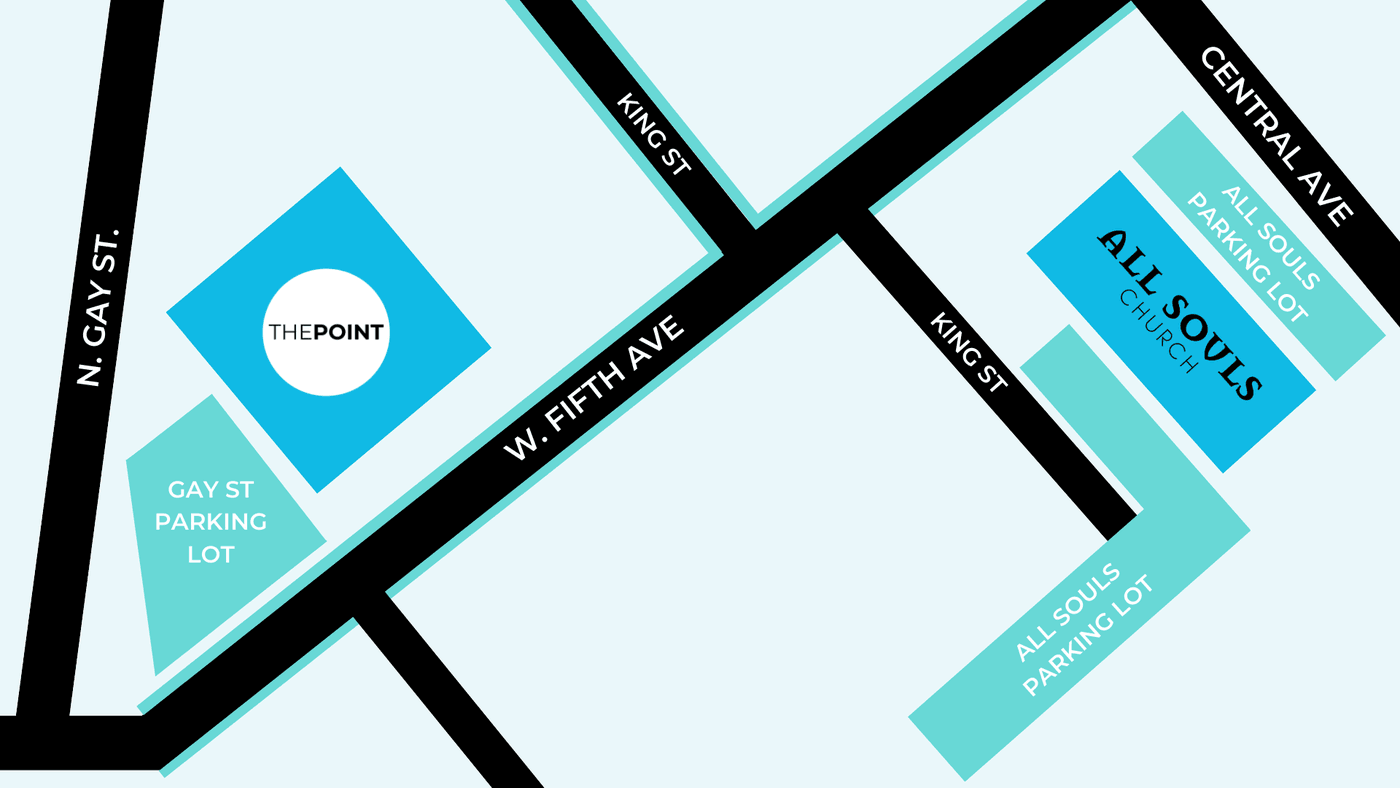 1.) GAY ST. PARKING LOT
This parking lot is directly connected to The Point's building, on the northeast corner of N. Gay St. and W. Fifth Ave. If you have kiddos, have trouble walking, or are hanging out with us for the first time, this parking lot is for you!
2.) STREET PARKING
Street parking is completely free and available on almost every block of West Fifth Ave and its surrounding streets.
3.) ALL SOULS PARKING LOT
All Souls Church meets on Sunday evenings and has generously allowed us to use their front & back parking lots on Sunday mornings! You can find the front lot on the south corner of Central Ave and W. Fifth Ave. The back lot is bigger and can be found by turning from W. Fifth Ave onto King St.